Ever have an Apple device like an iPhone or iPad that is stuck on Apple logo and won't stop boot looping over and over to the startup Apple logo screen? You are not alone, this is a very common issue. Software as well as hardware issues could be the reason your device or phone is stuck on Apple logo. Water damage is another culprit of the infamous boot loop. Any piece of hardware inside the device that is affected by physical, software, or water damage problems will give you the never ending apple logo loop.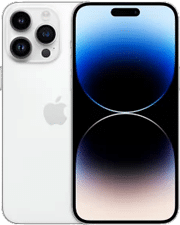 First thing is to identify what is going on in the device. Is the screen cracked? Is your battery needing replacement and or bloated? Possibly you spilled some morning coffee on the device or this began shortly after a software update?
Luckily, an experienced Tech can help you with this issue. Speakers can eventually wear out, batteries can drain their lithium charge over time, camera modules can be jarred and can break internally from dropping the device and rattling the internal components. Any of these as well as any other non-functioning component in your cellphone, tablet, or other mobile device can cause it to get stuck on Apple logo.
The best way to start identifying this issue is to work backwards in terms of possible scenarios. The most common cause of your mobile device being stuck on Apple logo is Face ID and fingerprint sensors wearing out or being damaged over time. As the life span of your device gets older, these critical security features tend to not want to respond to faulty hardware interacting with the software of your device. Since these components deal directly with security, Apple software will identify any issue of these components wearing out and will cause them to not be scannable by the owner of the device and or software version. This is a huge deal, since the purpose of these features is to not allow duplication, tampering, or anything for that matter particularly to save a device owners valuable information and device access.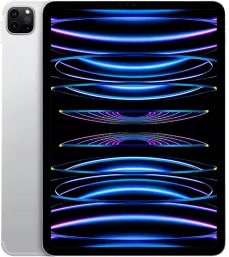 Water damage is another big one. Liquid can cause your device to be stuck on Apple logo because liquid can damage a numerous amounts of components all at once. Once sensors, antennas, or grounding features are affected by liquid, you will almost certainly have your cellphone or mobile device stuck on the apple logo. Charging ports have many ground features that link to antennas and are responsible for the power intake in the device. Definitely do not try to charge your phone after any liquid or water damage has occurred. This can lead to even more problems. Liquid indicators inside your cellphone, tablet, or laptop will identify if your device has been exposed to any liquid, and of course is pretty identifiable when peeking into a device and the inside is floating in puddles of apple juice. Yikes.
Motherboard issues are another big issue of the stuck on Apple logo problem. Any small ic chip, diode, or fpc connector that is shorted out on the motherboard can be potentially the issue of the Apple boot loop. Devices are sometimes prone to bending over time. Leaning on them, stepping on them, or flinging them out of moving cars (intentionally or unintentionally), being dropped off flights of steps… or mountains, will cause motherboard chips to break off their solder points and thus resulting in the stuck on Apple logo issue. We have seen it all. Luckily 99 percent of all issues can be fixed. Micro soldering would be required to fix motherboard damage and requires experienced technical repair to say the least.
Elite Tech Repair Has You Covered! We Offer A 1 Year Warranty on All Repairs and $10 off any repair for first time customers! Call Today or Drop on By!
We are located at 5332 N. 7th Avenue, just north of Colter Park. You can make a convenient appointment online or call us now at 602-334-1424.
Elite Tech Repair's goal is to streamline the iPhone repair process and make it as smooth as possible to get you back on track, and to get your phone looking and working like new. We accept both walk-ins and appointments. We come prepared and in many cases our repairs are completed in 20 minutes or less! If you're looking to get your iPhone repaired in Phoenix, give us a call or stop on by.