At Elite Tech Repair, we have you covered as we Offer A 1 Year Warranty on All Repairs. We promise to get your device back in perfect working order and 95% of the time we can have your phone or tablet back in your hands the same day.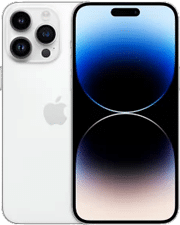 We offer a 100% Satisfaction Guarantee, if you are not pleased with our service we will give your money back. Our technicians are highly trained and experienced. If we cannot fix it, it cannot be fixed. We guarantee that you will not be disappointed.
With 14 years of engineering experience and repairing mobile devices, Elite Tech Repair was formed to provide elite assistance with any technological issues. With experience in almost every repair setting and working on virtually every phone tablet and computer device, Elite Tech Repair has strived to be the #1 Cell Phone Mobile Repair Shop in Phoenix.
We are located at 5332 N. 7th Avenue, just north of Colter Park. You can make a convenient appointment online or call us now at 602-334-1424.
Elite Tech Repair's goal is to streamline the iPhone repair process and make it as smooth as possible to get you back on track, and to get your phone looking and working like new. We accept both walk-ins and appointments. We come prepared and in many cases our repairs are completed in 20 minutes or less! If you're looking to get your iPhone repaired in Phoenix, give us a call or stop on by.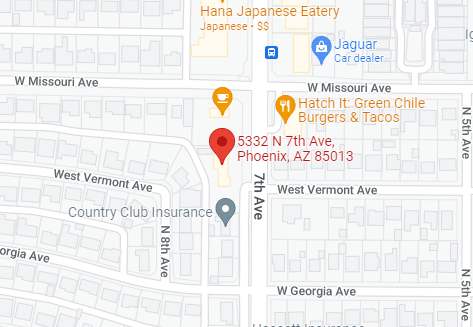 iPhone Repair in Phones: iPhone Models Serviced at Elite Tech Repair
We always diagnose devices for free and provide transparent pricing, giving you all the knowledge you need to make an informed decision before we attempt any repair. The price we quote is the price you pay. Should you need additional parts or labor done on your device we will contact you BEFORE the work is completed for your approval.
iPhone 13 Pro Max
iPhone 13 Pro
iPhone 13
iPhone 13 Mini
iPhone 12 Pro Max
iPhone 12 Pro
iPhone 12
iPhone 12 Mini
iPhone 11 Pro Max
iPhone 11 Pro
iPhone 11
iPhone Xs Max
iPhone Xs
iPhone Xr
iPhone X
iPhone SE 2nd Gen
iPhone 8 Plus
iPhone 8
iPhone 7 Plus
iPhone 7
iPhone 6s Plus
iPhone 6s
iPhone 6 Plus
iPhone 6
iPhone 5 SE
iPhone 5s
iPhone 5
Elite Tech Repair – Phoenix iPhone Repair Services
All iPhone repairs come with our One-Year Warranty

Screen Repair
Battery Replacement
Charging Port Repair
Backglass Repair
Camera Repair
Button Repair
Frame Repair
Software Issues
Wifi Issues